Tennessee Baseball News
Use the link below for Super Sophomore nominations and 2 way player nominations as well as for Statewide Statistical Leaders
We also use this info for State Records - Individual/Team/Season/Career
Tennessee Baseball Report All Region/State Nomination and Stat Leader/Record Book Form TBCA All State Nomination
*I will be sending Pat Swallows all nominations I receive via my form - if you are still playing on May 21 send him the nomination - when finished playing this spring - PLEASE send me your nominations so I can keep up with STATE RECORDS, STAT LEADERS, ETC
HS Coaches - send NOMINATIONS WHEN ELIMINATED FROM TOURNAMENT PLAY
SEND NOMINATIONS THIS WEEK!! I WILL STILL TAKE THEM!! SEE LIST BELOW THE LIST FOR TURNED IN NOMINATIONS FOR SCHOOLS THAT NEED TO TURN THEM IN ...
March 3: TCCAA Box Scores - Cleveland rallies with 3 rusn in the top of the 9th to beat Vol State and preventing the sweep ... adding a few HS previews today: Morristown West, Grundy County, Millington Central, Knox West and Walker Valley ... This puts us at 88 previews!! Coaches, get yours in by Saturday or Sunday at latest - we won't add after this weekend as we will be too busy keeping up with baseball...
College Notebook: The weather continues to play havoc with baseball this spring - Vandy's Zander Wiel was named SEC Co-Player of the Week. Wiel hit .400, drove in 11 runs and hit 2 grand slams last week as the 'Dores went 5-0 ... Collegiate Baseball named Carson Fulmer the Pitcher of the Week for his 11K performance vs Illinois State last Friday ... The Blue Raiders won their 3rd straight series as Johnathan Frebis pitched well on Friday, allowing 2 hits in 7.1 innnings and 3b Jake Ingold hit .353 last week .. Trevecca won both the Pitcher an Hitter of the Week in the GMAC ... Justin Dailey threw perfect in relief last weekend while Tyler Tichenor hit .375 and drove in 2 runs as well as stealing 2 bases ... Rhodes is on fire and had two guys named POW this week in the SAA. Bill Munson carried the Lynx offense in the three-game sweep over Centre to open up conference play. Munson hit .667 on the weekend (6-for-9) with five runs scored and four RBIs. The sophomore had four doubles and six stolen bases on the weekend to add to his league lead in both of those categories... pitcher Daniel Morris picked up the win as he threw a two-hit complete game shutout against Centre College in a 2-0 win... Sam Jokerst of Maryville College, was named USA South Rookie of the Week for his play last week. Jokerst went a combined 4-for-13 (.308) with five RBI, four runs scored, one double, one home run and two walks in a 3-1 week for the Scots versus USA South competition... *some conferences will not name POW"s til Tuesday mid day - we will add any info as we get it ...
March 2: TCCAA Box Scores - Motlow wins 10-7 to avoid sweep by Jackson State ... Walters wins 8-4 to take series from Columbia ... Roane and Southwest split a DH ...Volunteer swept Cleveland St 6-5 and 13-2 ... 83 HS Previews: D2: Tipton-Rosemark AAA: Houston, Hillwood, Sullivan Central AA: Lexington, Volunteer, Gibbs A: North Greene, Grace Christian ... Would like to say GREAT JOB to Ronny Carlisle, HC at Jo Byrns. Coach Carlisle was coaching when I played HS ball and has been the head basketball coach as well at Jo Byrns. Coach is retiring at the end of the year with 43 years of teaching and coaching experience... more UPdates on College ball tonight
March 1: TCCAA Box Scores - Roane will play a DH with Southwest tomorrow at noon EST... Volunteer will host a DH with Cleveland tomorrow at noon Jackson beat Motlow in game one today (Sat) 7-4, 18-3... Walters and Columbia split a pair of games... Dyersburg was unplayable so their series with Chattanooga was cancelled... Akron zips by Belmont ... more updates later tonight!! Check twitter feed above - I will tweet all final scores I see on my feed!! Tubbs walk off propels Memphis to win/Tigers split a pair ... Lipscomb mashes LaSalle ... Middle TN destroys UNO 15-2 ... TTU blasts Northern Illinois ... Dores hang on, defeat Illinois St. 3-2 ... UT wins slugfest 12-10 over Irvine ... CN falls in 13 innings to Tusculum, 4-3 ... Cumberland snake bit by the HR again ... Coleman shutout highlights Frfeed sweep ... King splits with Barton ... West Georgia completes sweep of Lee ... 'Splitters sweep Lenoir-Rhyne ... Scots sweep LaGrange ... Rhodes sweeps Centre ... Trevecca splits with Wayne State ... Union swept by Shorter at Newnan HS (Ga) 4-1, 11-1, 4-3 ...
Feb 27/28: Lipscomb tops LaSalle ... Notre Dame rallies late to defeat Belmont 6-4 ... CN moves game one to Tusculum ... Cal Irvine tops Vols 5-2 in game one ... Irvine edges Vols 2-1 in 9th ... Trevecca rallies, wins in extra frames ... Huskies top TTU 4-2 ... TN Wesleyan beat Point U 10-3 on the road today and play a DH tomorrow ... Blue Raiders win in 12, 2-1 over New Orleans ...
Feb 25: This weekend the TCCAA opens conference play, hopefully... weather will play a role in when and where games are played - keep up to date by following the twitter feed - every week for conference play we feature a preview of each matchup with comments from coaches and will add other stuff as the season goes along - so here is our first 2015 installment of the TCCAA Preview: Motlow hosts Jackson State - Bucks skipper, Dan McShea had this to say about the series, "

We are going to be at the mercy of mother nature to see if we will be able to play at all this weekend. We have had to cancel 7 straight games leading up to opening our conference play and we still have to thaw out before we can get dry enough to play. I am hoping that we will be able to get some midweek games in before we play to try to work out some kinks.

We need to focus on execution this weekend. Having not been on a field in two weeks, we can expect there to be mistakes made on both sides so we need to be really mentally tough. We will also have to get our bats going to have a chance against a very talented Jackson team. Coach Malik has done a great job at Jackson and I expect to see another very good team. I expect that they will pitch very well and have some very good swings over the weekend. We must limit the free bases and start hitting the ball!" Jackson State's Ty Malik had this to say, "

Weather has affected most teams in conference so we cannot worry about that. We are still try to figure out an identity and really cannot worry about who we are playing this weekend. The seven games we have missed b/c of weather may have helped with that, but again, some other teams are in the same boat. I know Motlow will be energetic and ready to start conference and I hope we can match their intensity and focus. That is something we have not shown so far. Playing them in the fall, I know we have some matchup problems, just hope we can make the adjustment. Right now, we have to focus on getting better. We need to play much better defense and need some production from the middle of the lineup. If we can get everyone to buy in to what we are trying to do, we will be fine. If not, well we will see."

Chattanooga at Dyersburg State - Tiger HC, Greg Dennis told me this about their series, "Currently we are 7-2 and have played really well but have been inactive for over a week now. Weather has really "slugged us" in the gut and we are reeling from the inactivity!! Potentially going to Dyersburg for a series is a rude wake-up call and one that I hope we are ready to respond to at this point. The Eagles have been playing well and after seeing them this fall at the MTSU showcase we knew they would be very good this spring. Our pitching has been pretty solid thus far and defensively we have been good also. Hitting has been spotty but opportunistic and we have to hope it stays so and maybe improves. All-in-all our hope is to keep playing well and weather the storm ( no pun intended ) that awaits us in Dyersburg!!" We are currently waiting on DSCC's Robert White's comments ... Cleveland at Volunteer State - Pioneer HC, Mike Crossland told me "

It does not look good at all weather wise for us this weekend.

Cleveland is off to a good start and led by some pretty strong arms that have the ability to be dominant. As always with Cleveland we will have our hands full as they roll into town. They will be well coached and very athletic as usual.

We are off to a rocky starts as someone forgot to tell our hitters the season began. Our pitchers are still walking too many for anybody's liking especially. We have to tighten up both of these aspects to even be in the mix to compete in this Conference. Hopefully we grow up in a hurry. It is very important for us to get off to a good start with basically a new team but we do however understand that this is a marathon not a sprint."

We are waiting on Cleveland's comments at this time ... Southwest TN at Roane State - Saluqi HC George Sykes said, "Opening conference series in cold, soggy conditions. Coach Sterner has put together a very competitive team for this spring. Southwest will need to come very focused for this competition. Pitching, solid defense and timely hitting will be the key for this series." Roane County has been hit pretty hard with the weather and HC Zach Sterner is very appreciative of all the help he's gotten - "

These past two weeks have been brutal for us here in Roane County. We have seen every type of precipitation in the past two weeks, so it been FUN to say the least. Thankfully we have an EXPO Center that we get to use to get our work in. Shout out to Roane County Highway Depart for working there butts off for long hours to have the roads as safe as possible. Also to Diamond Baseball in Knoxville and Nate Hall Training in Oliver Spring for letting us get some quality work in with these adverse conditions.

Southwest comes in with a lot of games played with some big wins early and you already know they will be a disciplined club under Coach Skyes. The first week is important just like every weekend is. Its conference and everything matters. So, if you play without a sense of urgency weekend and week out in this conference, you will struggle to put teams away. I look for it to be an adverse weekend and I believe defensive is the key this weekend." ...

the final series of the weekend is the big 'un, the matchup we wish was week 10 - and while it could factor in a tie breaker, no series is really more important than another - or so they say - but we no better don't we? Yea, we do - if you can get to Dave Hall Field this weekend, do so... Walters at Columbia State - Senator skip, Dave Shelton said this, "

I would love to say I feel great going into our opening weekend of conference, but somehow playing the #2 ranked team in the country after being on a field 2 times in 13 days doesn't have me exploding with confidence. But everyone is in the same boat. Weather has been brutal on us all this year and we have all had to make adjustments. Coach Corn and I like to compete and a lot of different things, and I tried to talk him into a snowball fight instead of baseball, but he knows my skill set there and did not want to accept that challenge.

This weekend would be challenging enough even if we had ample practice time. Columbia returns their top two arms from last year, and they have a deep and talented bullpen. Their offense can score in bunches, and their defense is always one of the tops in the country. Not to mention how tough they are at home.

Our hitters must find a way to solve their arms. We have lost a couple of key offensive players for us to injuries, and when that happens someone else must step up. As always, we'll have to be able to withstand Columbia's pressure they apply. Hopefully we can go there and give them a good series."

Ever the optimist, Columbia State HC, Mike Corn added,

"Looks as if Coach Shelton has his team firing on all cylinders being a strong 10-2 heading into this week. It's so evident the quality job he and his staff are doing. David had an entire fall this year to transform his Senators into the type of team he wants them to be and his leadership ability has them on track for another championship run. We just have so much respect for Walters and the torch they have been carrying for our conference. Obviously, as excited as both clubs may be to launch the conference schedule against each other, both must keep in perspective that games one, two and three do not carry any more weight than games 13,14, 15 or 25, 26, and 27. The goal will be the same this series as in every other series. Compete and give yourself a chance to win. It is so difficult to predict how an early weekend will play out especially with the weather challenges both teams have encountered. We will need to play clean to give us a chance in two then hit enough in one to win the ugly game. Current field conditions and weather could be a factor is the weekends schedule. Projected high of 32 on Friday and rain bearing down on an already wet surface Saturday makes things interesting to say the least. We will go Scooter Hightower, Cody Puckett and local hurler Dylan Stewart in some order this weekend. "
Columbia State split with Wallace, winning 6-5 and dropping game 2, 4-3 ... UT tops Belmont 4-1 ... 'Dores rally over Toppers ... Peay tops Lipscomb 4-2 ... Bucs sink Wave 5-1 ...
Feb 24: We are adding 7 more HS previews today, which puts us to 74 total with 13 days left to go before the season opens (WE won't add after season starts, too busy) - D2: none AAA: Stratford, Daniel Boone, Franklin County, Rossview, Kenwood AA: Chester County A: Jackson Christian ... Vandy offense explodes in win over UT-M ... Belmont uses 15 hits to blast WKU ... Cumberland tops Freed Hardeman 5-1 to get first win of 2015 ...

College Notebook - Travel miles were up last weekend as nearly every school in the state drove south to play in Alabama, Mississippi, Georgia or Florida - the weather is the worst we've had in quite awhile for this time of year... MTSU played a weather-delayed home opener on Sunday, sweeping a DH from Western Illinois, including a wild 16-14 win in game one. Senior C Michael Adkins (.500 batting average, .953 slugging percentage) has hit safely in every game this season with a team-leading 14 RBI, which is half of his single-season high. Sr Austin Bryant extended his hit streak to 10 games on Sunday (dating back to last season) and leads the team with four doubles. Senior LHP Johnathan Frebis is now tied in fourth place on MT's all-time career games started list with 46 starts, 11 starts shy of the record ... Carson Newman's Quinton Yocom was named the SAC Pitcher of the Week. Yocom, a senior from Cable, Ohio, struck out a career-best 12 Anderson hitters in a complete game shutout win over the Trojans on Feb. 20. He scattered just three hits in the contest and allowed only two walks ... two TN boys took OVC honors this week - Andy Lennington from Brentwood HS, won the Player of the Week. In four games last week Lennington hit .571 (8-for-14) with five runs scored, two doubles, two home runs, six RBI and two stolen bases, a .667 on-base percentage and a 1.143 slugging percentage. Lennington has a hit in all seven Southeast Missouri games this season ... Luke Humphreys of Dickson and Morehead State won the Pitcher of the Week. Humphreys scattered four hits and allowed just one run while striking out nine in seven innings of work in a victory over Dayton on Sunday at a neutral site in Emerson, Georgia. The sophomore retired the Flyers in order in four of his seven innings of work, including eight of the final nine batters he faced ... Ryan Whitt, of Brentwood HS, won the TSWA and Conference Carolinas POW. Whitt posted a .600 batting average with a home run, three runs scored and 10 runs batted in for the Tornado in the . Whitt started the week by going 3-for-5 in the series opener, and driving in seven runs, in the 14-3 King victory. He belted a two-run home run in the second inning, added a sacrifice fly in the third, doubled home a run in the fifth before ripping a bases-clearing double in the eighth ... Andrew Wallis of Rhodes won the SAA Player of the Week award. Walis led the Lynx to a 3-0 weekend including a win over No. 3 Emory University. The senior outfielder hit .600 on the week (6-for-10) with three doubles and a triple. Wallis' slugging percentage on the week was 1.10 with an on base percentage of .667. The St. Louis, Mo. native added four RBIs on the weekend bringing his total to 10 for the season ...
Feb 23: Here's the rest of the weekend for you - (busy with no. 2 daughters' birthday this weekend)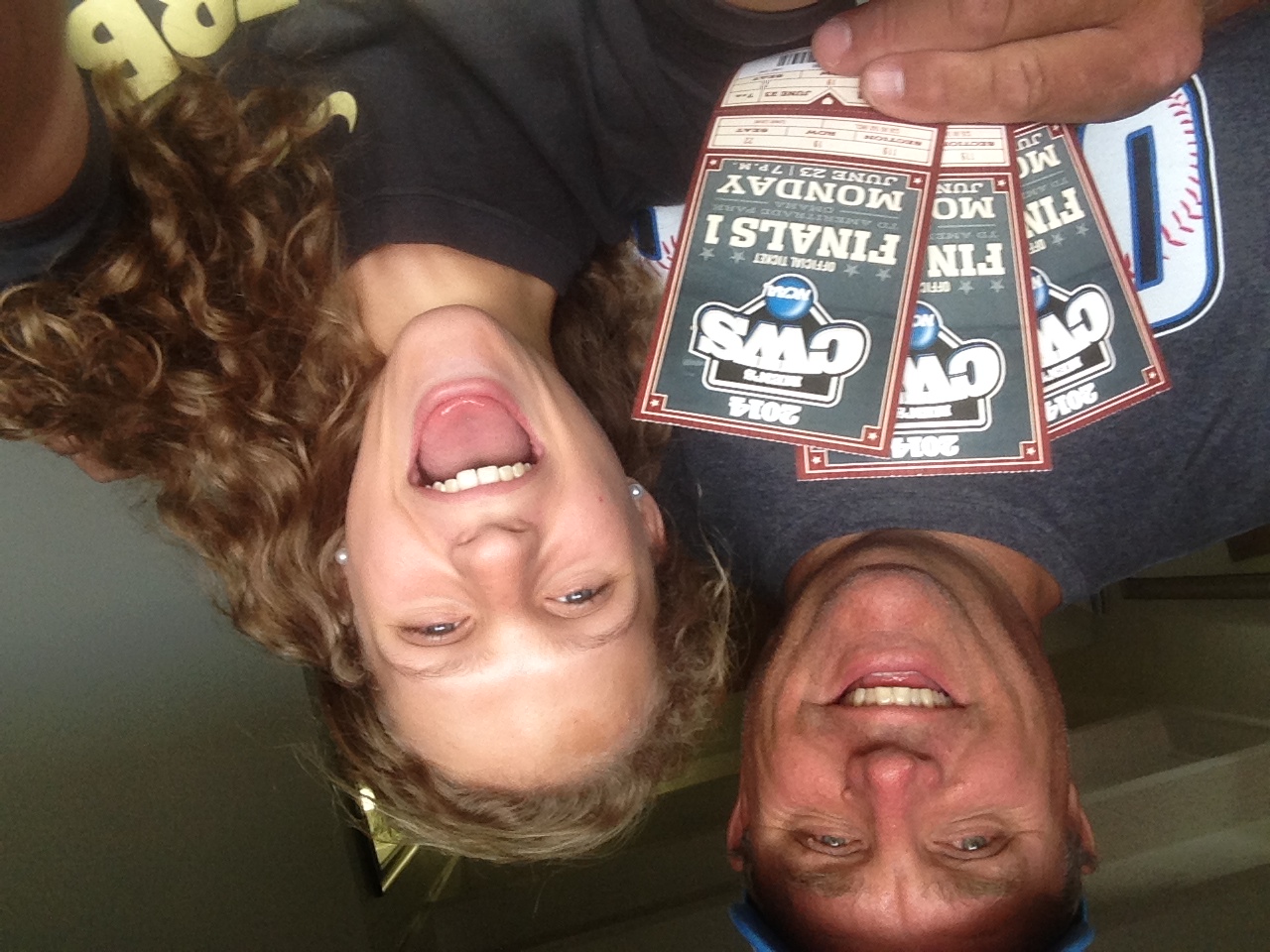 ... Bredlau's Slam leads Peay to victory ... Bryan splits, picks up 2nd no-no of season ...Eagles pick up third straight SAC series with split ... Bucs get Sunday sweep vs Pitt and USC-Upstate ... Freed explodes on Central Methodist ... Salazar named American Midwest POW ... King's 16 hits enough to beat N. Greenville, win series ... Kings splits with NGU ... 300 for Schoenrock ... Blue Raiders sweep home opening DH ... Rhodes shuts out #3 Emory 5-0 ... Rhodes wins 8-3 on Fontbonne ... UT explodes in ninth inning to beat Lipscomb 6-0 ... Vols add 4 games after cancellation of Rutgers series ... TTU finishes strong with 12-5 win over Davidson ... TTU jumps out and hangs on to 11-8 win over Michigan ... TN Wesleyan sweeps Taylor at East Cobb ... Union wins series, with win over Mississippi College ... Union splits with Miss. College ... UT- Martin drops DH to Western Michigan ... Wiseman delivers walk of win for 'Dores ... Freshmen lead Vandy to win over ISU ... D1 Top Performers for Feb 22 ... D1 Top 25 Rankings ... How the Top 25 fared last weekend ...
Feb 20: Follow D1 Games/Scores here ...Yocum tosses complete game shutout for CN in 5-0 win ... Bryan splits with Taylor College (2-3, 8-0) and go to 12-2 on the season ... More HS Previews added today - 67 Total D2: AAA: Cordova, Independence, White County AA: Sullivan South, Jackson Southside A: Trousdale County, Mt. Pleasant ... UT wins in the ninth over Lipscomb ... Michigan squeezes out win over TTU ... Western Michigan tops UT-Martin 6-4 ... Peay falls to Samford 11-3 ...
Feb 18: College Notebook/Day Late Edition: How'd the new ball do? Well scoring was up just a notch in the opening weekend. An average of 11.5 runs were scored compared to 10.4 last year. Having attended the Saturday games at Vanderbilt (7-6, 6-5) the scoring was good to see – not too much but definitely had the interest of the fans as teams had chances to score throughout the game... Vandy has retained its No. 1 ranking while UT fell out of the top 25 this week... NAIA rankings won't begin til March 9/10... Cumberland, preseason No. 1, has gotten off to an 0-7 start, not what we thought would happen, but history tells us that the Bulldogs will turn it around... Bryan College on the other hand has gotten off to its best start, maybe in school history, at 11-1... Martin Methodist is right there with them at 10-1, its best start under Kelly Bratton... the Flames of Lee University have also gotten off to a fast 9-0 start in their second year in Division 2... Lee will face a huge test this weekend as #21 UA-Huntsville invades Cleveland, TN for a GSC series... MTSU's Adkins CUSA Hitter of the Week ... Carson Newman's Apicella takes SAC Pitcher of the Week for 2nd week in a row! ... Lipscomb's Martinez-McGraw wins Pitcher of the Week in ASun ... Dyersburg native, Nick Newell and UT-M's Smith win weekly OVC awards ... Trevecca's Newman wins GMAC award for 2nd week in a row ... Vanderbilt cancels UIC series and picks up one with Indiana State in Port Charlotte, FL this weekend ...
Feb 17: 10 More High School Team Previews are now added: Each new preview is added to the bottom of the list as they are in order they came in - D2: Brentwood Academy AAA: Collierville, Franklin AA: Milan, Fulton, Montgomery Central, Livingston Academy A: CSAS, Oneida, Washburn COACHES - SEND US SOME MORE!! we HAVE 60 HS PREVIEWS RIGHT NOW
Feb 16: Wesleyan completes sweep of Indiana Tech ... Jacksonville State tops MTSU in finale ...FIU shuts out Tennessee in finale ... Jackson State takes 9-4 win over UT-Martin ... In 2015 we will continue our College Notebook on Tuesdays - stats, POW's, and other interesting tidbits will be shared in each notebook ...
Feb 14: I am using our Twitter feed to post FINAL scores of all games - no in game updates - just finals ... All JuCo scores from today are posted on the Twitter feed - Memphis takes game two to earn split and get first win ... Bisons break Butler's heart ... Blue Raiders take series with Jacksonville ... ETSU powers it's way to another win over EKU ... Peay wins 3-1 ... Tennessee wins 9-2 ... CN sweeps DH, wins series ... Cumberland swept ... Freed explodes on Central Methodist ... King splits with Slippery Rock ... Flames finish series sweep ... LMU splits with Newberry ... Trevecca splits ...Tusculum swept by L-R ... 'Dores split with Santa Clara ...
Feb 13: See Twitter Feed above for all JuCo/TCCAA scores and info - Gov's rally from 6 runs down to win opener ... Bruins fall in opener ... Lipscomb wins opener over Butler ... ETSU tops EKU in opening day action ... Memphis falls to ORU ... TN Tech falls in opener ... UT-Martin wins 1-0 ... Vandy shuts out Santa Clara ... CN falls at Brevard in SAC play ... LMU drops extra inning thriller ... Lenoir Rhyne hands Tusculum its first SAC loss ... King drops DH to Slippery Rock ... Pitching sparks Lee victory ... Trevecca drops game one of series ... Bethel falls to Olivet ... Mississippi College drops Christian Bros ... Cumberland falls to Missouri Baptist ...
Feb 12: 5 More HS previews as well - D2: AAA: Ravenwood, Dickson County, Sevier County AA: Dyersburg A: Lookout Valley ... Wesleyan rides 2 big innings to win over Cumberland ... Freed's 4 run fifth leads to win over Union ... Redhawks remain undefeated with rally over Bryan ... check the Twitter feed above for TCCAA scores and updates
Feb 10: Adding the final TCCAA preview - Volunteer State CC ... and some 9 more HS previews as well - D2: PJP II, Zion Christian AAA: Siegel, Dobyns Bennett AA: Alcoa, Central Magnet, Creek Wood A: Summertown, Collinwood
Feb. 8: CN Eagles clinch series with split ... Bellhaven beat Cumberland 7-6 ... Freed Hardeman splits, winning 8-7, losing 8-6 ... Tornado drop pair to Francis Marion ... Lawson, Hill solve Magicians ... Lions top Maryville ... Milligan finishes sweep of Shawnee State ... TN Wesleyan splits with Campbellsville ... Tusculum completes sweep of Mars Hill with 10-9 win ... Blue Mtn completes sweep of Union with 16-4, 8-7 wins over the Bulldogs ... check Twitter feed above for all the JuCo scores!
Feb 7: Bethel falls in opener ... Bryan sweeps Rio Grande 7-5, 7-0 ... Late rally allows CN to beat Catawba in SAC opener ... Cumberland falls 7-6 to Culver Stockton ... Freed splits home opener ... 4 run fifth propels LMU to victory ... Martin Methodist sweeps pair from Asbury, remain unbeaten ... Pitching leads Buffs to DH sweep ...Aiken rallies to edge Trojans ... Tusculum shuts out Mars Hill in SAC opener ... Blue Mountain beats Union 15-3 ...
February 4, 2015:Freed Hardeman opens with 10-6 win over Christian Brothers ... Carson Newman falls 2-1 in 14 innings ... Cleveland State CC falls to Gordon CC 7-1 ... Chatt State beats Georgia Perimeter 4-2, 5-1 ...
February 2, 2015: Railsplitters drop series finale ... Pioneers drop series finale to St. Leo ...
February 1, 2015: Walters State sweeps a pair and goes 3-0 to begin the season - Game 2 Box Score Game 3 Box Score ... Southwest TN dropped a 2-1 decision to Brevard and 3-0 to State College of Florida... The Saluqis end their road trip tomorrow with a game vs Hillsborough CC ... TN Wesleyan drops a pair of one run games - 2-1 and 3-2 to Auburn Montgomery... Martin Methodist beats Point 4-1... Bryan beats Toccoa Falls 6-3... Lee completes sweep of Emmanuel ... Redhawks open with DH sweep ... Missed Opportunities, Errors Doom LMU ... Late surge propels Aiken past LMU in game 2 ... King splits with Brevard ... Tusculum falls in opener ... St. Leo edges Tusculum in game 2 of series ...
January 31, 2015: And we have opened the season once again, this will be our 15th season to cover Tennessee teams and their baseball exploits! Southwest TN CC opens up with a big 2-0 win over traditionall national JC power, Chipola in Tampa yesterday... They play a DH today starting at 9am with Broward CC and State College of Florida at Walter Fuller Stadium in St. Pete... Walters State wins 3-2 of Salkahatchie SC -BoxScore ... Martin Methodist sweeps DH from Point with 6-4 and 7-6 wins... TN Wesleyan wins 7-5 in 12 innings over Auburn-Montgomery... Bryan beats Toccoa Falls 6-5... Lee opens with 10-1 win ...
January 28, 2015: This year each preview has top players for each team listed ... We have added 8 more HS Team Previews: AAA - Stewarts Creek, Portland, Mt. Juliet, AA - Haywood County A - Bruceton Central, Columbia Academy, Happy Valley D2 - Battle Ground Academy TCCAA - Motlow State CC
January 25, 2015: We have added AAA - Lebanon, Wilson Central, Gallatin, West Creek, Tennessee (Bristol), AA - NO AA schools this time, sorry... A - Oakdale, Peabody, Clarksville Academy, D2 - Davidson Academy, Rossville Christian Academy and Jackson State CC ... We haven't any on the shelf, so please send some more in this week so we can add you to our growing list of 2015 Team Previews!! OPENING THIS WEEK: Tennessee Wesleyan @ UA - Montgomery and Martin Methodist @ Point College on Friday Jan. 30 ... Lee opens Sun Feb 1 vs Emmanuel in DH at Lee ... LMU opens at SC-Aiken (Kenny Thomas) on Friday Jan 30 as does Tusculum, who plays at St. Leo ... We'll have scores and post story links as soon as they are available!
January 21, 2015: WE have a bunch of team previews to post today!! Starting with TCCAA's Southwest TN ... Class A - Jo Byrns, Oliver Springs, Watertown, Community, Middle Tennessee Christian, Class AA - South Gibson, Sycamore, Unicoi County, Class AAA - Hardin Valley Academy, Bartlett, Centennial, Hendersonville and Division II - McCallie.
January 18, 2015: Had a great time yesterday visiting with everyone at the TBCA Clinic - have posted up the award winners and some excerpts of the Hall of Fame speeches on our Facebook page! Hoping to finish up the TCCAA 2015 Previews this week and continue to add HS previews! Coaches please send when ready!
January 13, 2015: Here are some more team previews - Columbia State and Chattanooga State CC ... as well as HS's - Boyd Buchanan, Jackson Northside, Harding Academy Remember the TBCA Clinic is this weekend in Franklin, TN - We will be there helping out! Say Hi
January 8, 2015: We have posted a few team previews we have received - Dyersburg State CC, Roane State CC and Walters State CC... and a couple HS teams - Clarksville and Gordonsville HS's...
January 2, 2015: ABCA is this weekend in Orlando, FL... TBCA clinic is Jan. 16-18... On Friday, Jan. 30 we will have 3 TN team in action for the "opening" day - Roane State CC will be at Marion Military in Alabama; Martin Methodist will be at Point University in Georgia; and Tennessee Wesleyan will open up at UA-Montgomery... it'll be here before we no it! Don't forget to send in your HS team previews as soon as possible! This will be our 15th year of baseball coverage - started out as MidTN Prep Baseball on a free host called Homestead... we've transformed over the years and our main focus is High School and JuCo baseball coverage... as most of you know, I played at Volunteer State CC in 1980 when the program was shut down due to the economics of Title IX... I have a spot in my heart to cover the league as it gets very little coverage in most places - I am a teacher/retired coach by trade and I rely on coaches to get me info for previews - without their help I couldn't do it - Really the reason I do this is to help kids get recognized for their efforts - I'm not a profit making entity, I don't claim to be able to predict who the top draft picks are - all the info I get is from coaches who are in the trenches and see the players... being in Middle TN I get to some stuff in my area, but can't see the entire state for obvious reasons - I rely again, on coaches, to help me rank teams for our polls (which by the way don't really mean much, but fans sure get worked up about them)...the polls started when the Free Press in Johnson City quit doing them and the folks at the TBCA wanted to get some going - I volunteered, as usual, to help out in any way I could - So I tried to get some help from papers but without much luck, so I said what the heck - I can call coaches and a few of the paper guys I know and just do them myself - because, really, they don't mean anything - HS baseball is a tournament sport - that's all that counts - the regular season is practice in a sense - so I try to spread the wealth around - and I'm usually pretty close... In the 10 years I've been doing them by the end of the regular season I've got'em nailed down pretty good. Some years are easier than others which is why I don't do pre season polls any more and also why I don't start them til at least 3 weeks into the season... I've put quite a bit of time into the High School State Record Book as well - I mean a lot of time - I haven't updated it this fall due to my job and traveling around with my daughters to soccer and basketball games... Again - I rely on coaches to get me stats at the end of each season so I can put the records together, I have them compile career records for me - it's not perfect, but we've had people send stuff out of newspapers, etc from way back and we are so thankful for the help as we want it to be as accurate as possible... I am looking forward to 2015 and hope everybody has a great season with your particular team! USA Baseball unveils NHSI field -FARRAGUT is in ... Collegiate Baseball D1 Pre Season Poll ... D2 Poll ... D3 Poll ... NAIA Poll ... NJCAA Poll ...
December 26, 2014: Working on some site cleanup - Will be taking and looking for High School team previews and JuCo team previews when you get ready to send them - we have undergone some changes over the past year - our forms quit working last spring for some reason and we could never figure out why so I've doubled up the Team Preview form at the bottom of the All Region form this year - Vandy tabbed #1 in pre-season polls ... 4 Commodores named to LS PreSeason All American teams ... Cumberland #1 in preseason coaches poll ... Locante and Conner get promotions ... Peay's Robles named to LS PreSeason All America team ... Lipscomb recently completes trip to Dominican Republic ... UT's Stewart a PreSeason AA ...
December 17, 2014: computer has been down for about 2 weeks - will do some updating when school is out over Christmas break...
November 25, 2014: Added a few more signee's...
November 19, 2014: 7 additional players have signed - early signee's - if you know of anyone else please let us know!!
November 16, 2014: My list of early signee's for college baseball - if you see someone I need to add, please tweet me or email me - I have 78, are there more??
September 29, 2014: MLB AL Wildcard Sept 30 7:07 cdt TBS Oakland at Kansas City (Lester vs Shields) ... MLB NL Wildcard Oct. 1 7:07 cdt ESPN San Fransisco at Pittsburgh (Bumgarner vs Volquez) AL Series start Oct. 2 on TBS and NL Series start Oct. 3 on Fox/MLB Network ... 9 TN Players in the playoffs / 5 are home grown products: Matt Cain (Disabled List - Houston/San Fransisco), Pedro Alverez (Vandy/Pittsburgh), Sonny Gray (Smyrna/Vandy/Oakland), Luke Hocheavar (UT/Kansas City - Disabled List), David Price - (Blackman/Vandy/Detroit), Caleb Joseph - (Franklin/Lipscomb/Baltimore), Ryan Flaherty - (Vandy/Baltimore), A.J. Ellis - (Austin Peay/Los Angeles NL), and Taylor Hill - (Mt. Juliet/Vandy/Washington) ...
August 7, 2014: Chatt State positioning itself to get back on top ...
SPORTS HELP FIGHT PARKINSON'S

Consistency.

Baseball coaches know it's not really a talent but rather an intangible to be worked on practice after practice, hoping it eventually carries over to each game. Then, if everything jells, you've got a chance at a pretty good season. Then you build from there. Possibly nowhere in Tennessee has high school baseball reached the consistency it has at Farragut. After winning their ninth state championship in spring 2014 - all but one in the 2000s - the consistency continues. "I don't think there's much doubt Farragut has been the most consistent team in east Tennessee the last 20 years," said Pat Dorwin, a former Admiral who played on Farragut's initial state championship team more than 30 years ago. "That puts the Admirals up there with being one of the best baseball programs in Tennessee - ever."

Over the past three decades, the Ads have produced nine state champions and four state runner-up squads. State titles came in 1982, 2003, 2004, 2006, 2008, 2009, 2010, 2011 and 2014. Farragut has lost in four title games - 1988, 2001, 2002 and 2013. "The Farragut baseball program continues to represent our school and community with pride and class," Farragut athletic director Seth Smith said. During all those years, the Admirals have had just four coaches: John Heatherly, his longtime assistant Herky Payne, followed by Tommy Pharr getting Farragut back to state title winners, and Buckner, who won two state championships his first two years after Pharr left after capturing two in a row himself, leaving Farragut as the only state Class AAA baseball team to win it all four consecutive years. "With this past spring's title, Farragut has been state champs, or runners-up, 13 times over the past 32 years," Dorwin said. "That defines consistency." Farragut is also consistent in its community service, helping raise almost $6,000 over the past five seasons to help find a cure for Parkinson's disease. The event is held each May at the Ads' Throwback Game, where a doubleader is scheduled and the teams wear old-school uniforms with cheap concessions are sold.

"Farragut has an awesome booster club that is the backbone to the success we've had in raising money to fight Parkinson's," Dorwin said. Dorwin, leading hitter for the Ads and an All-Knoxville Interscholastic League player in 1982, was diagnosed with Early-onset Parkinson's in 2003 at the age of 38, initiated a fundraiser for the National Parkinson Foundation in 2010 at the doubleheader. "I called coach Buckner out of the blue," Dorwin said. "I told him my idea and he immediately said, 'Sure, we can do it at the Throwback Game.' "He had no idea who I was," Dorwin said. "He just told me I was part of the Admiral family and they would help in any way they could. There's not many coaches out there that show class like that." Dorwin's youngest brother Pete, a member of the 1988 runner-up squad and also an All-KIL outfielder, was diagnosed with the disease in 2009 at age 39. "Pete's gutting it out," said Pat Dorwin. "I would not wish this disease on anyone."

Farragut business women Ellen Hubrig organized the first two events, bringing in vendors and holding silent auctions, Dorwin said. Dorwin then founded Project 20/20, with the goal of 20 area high schools holding fundraisers at sporting events by the year 2020. See www.pdproject2020.blogspot.com for more information. Dorwin said more than $4,000 was raised the first two years and all the credit goes to Hubrig. "I was just the unfortunate spokesman," he said. The 2012 event raised almost $600 and nearly $400 in 2013, as Dorwin had partnered with the Knoxville-based KiMe Fund (www.kimecnd.org) as they focus on raising funds for movement disorders, primarily Parkinson's disease.

"We got back on track in 2014, helped because there was a tripleheader," Dorwin said. "We were able to pass on more than $950 to the KiMe representative at the game." While Farragut has remained the consistent venue Dorwin said money has been raised at a local high school rugby festival (www.smacrugby.com) and at baseball games at Pigeon Forge, Seymour and Anderson County. "That's where we need to get more consistent, getting more teams involved, and getting established so the event can become yearly," Dorwin said. "That's the tough part - getting the coaches and athletic directors to call or e-mail you back so you can explain the purpose of the fund-raisers: To get money to the KiMe Fund, which does a great job of finding key places to get money to for helping to cure Parkinson's or just help slow it down."

Dorwin, who also played high-level softball for a long time as well as playing for 15 years with the Knoxville Possums Rugby Football Club, relied on his speed as an athlete, but not anymore because of the way his Parkinson's has progressed. "I'm slow most of the time. When my medicine works, I can get outside and run around with my kids (Eli, 10, and Addie Grace, 8) and my wife Angie, but the disease has spread from my left side to my right quad in the past 18 months," Dorwin said. "That's caused a new set of problems, so I have to use a wheel chair at times and I fall quite a bit. "But you carry on. That's why Project 20/20 is so important to me - any donation could be the one that helps me eventually get on even footing to fight back at this disease. It would be great if this release reaches coaches and athletic directors and they set up whatever kind of fund-raiser they'd like. Farragut gives us the gate, which consists entirely of donations from spectators, but not all schools can do that. Baseball is a big sport at some schools, but I would appreciate help from any kind of varsity or club sport."

To contact Dorwin, use the patrugb@att.net e-mail address or phone 865-363-9014.
August 1, 2014: Austin Peay announces coaching changes ... David Price trade "absolute sadness" ... Parker leaves Forrest for East Hickman ... Betts stays hot for Pawtucket ... Whitehead named coach at Madison (Jackson) ... Fronaberger named coach at Crockett ... Wickersham headed to Brighton ... Chaffin named ABCA Division II Region 4 Coach of the Year ... Undrafted 100mph fastball arrives at Elizabethton ...